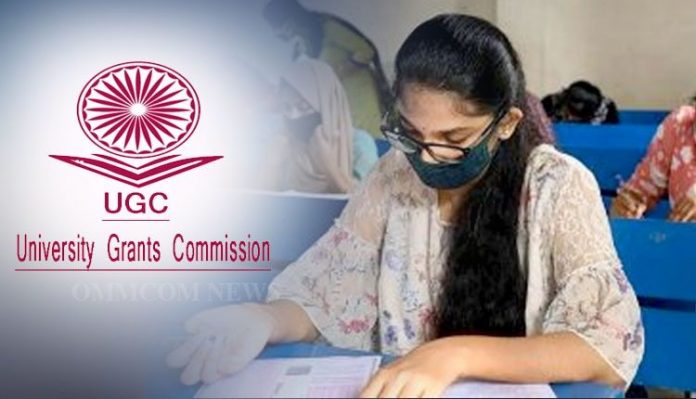 INTRODUCTION
As we all know, COVID-19 has caused havoc on our ecosystem. Everyone is attempting to cope with the obstacles posed by the pandemic.
While no industry has been spared the effects, the education sector has been particularly severely hit, as it was forced to change its business model immediately.
I'm sure that if you're a student, you're just as stressed as I am. Staying at home, watching the laptop/computer screen every day, almost glued to it.
But a significant question arises: why are college universities demanding full fees, including transportation charges, if we are attending our colleges? And who investigates this?
WHAT IS UGC?
The University Grants Commission (UGC) is an Indian regulator of higher education tasked with safeguarding students. The UGC Act of 1956 establishes UGC's responsibility for maintaining academic, examination, and research standards.
In addition, Section 12A of the Act gives the UGC specific authority to regulate and scale the fees collected by colleges and universities in the public good.
WHAT ARE IT'S GUIDELINES?
On 27th May 2020, UGC sent a notification regarding the payment of fees but no such specific guidelines were given by them. It mentioned the following points:
Keeping financial constraints of millions of students in mind, it has asked colleges and universities not to insist on immediate payment of annual or semester fees.
The University Grants Commission (UGC), has also stated that instead of being tough on students during a crisis, educational institutions should be sympathetic and seek alternative payment options.
If necessary, universities and institutions may take into account individual requests from students, if any, for fee payment in a thoughtful manner, given the current COVID-I9 Pandemic.
It has also informed about its newly constituted a task group to monitor student, teacher, and institution issues and respond appropriately.
And can ask questions related to examinations and other academic activities on the existing online grievance redressal portal of the commission. (covid19help.ugc@gmail.com)
It gave some relief to students who choose not to take admissions or who choose to migrate to another college or university will receive a full refund of their costs.
"To avoid financial hardship being faced by the parents due to lockdown and related factors, a full refund of fees will be made on account of all cancellation of admissions/ migration of students, up to November 30, 2020, for this very session as a special case."
IMPACT AND STUDENTS' POINT OF VIEW
Some of the states have legally decided to not to increase prices nor take full fees at the beginning. This was implemented in Rajasthan.
UGC serves a considerably larger institutional network, had a greater impact and bought relief to students in the current situation.
Due to the pandemic and consequent lockdown, the education sector has been disrupted. Despite efforts to lessen the effects of disruption by implementing technology.
Though some students have got relief, yet some students still argue upon it, as it depends on university to university and state to state.
Maharashtra government has strictly warned all the universities to not to increase the price in this unprecedented situation as students have not only lost their parents but there is no such big income.
This has not only impacted the students but the teachers as well. The universities are giving only 40% of the salaries to their teachers while. So, what can we do ?
SOLUTIONS
Here the main role should be played by we students. We as students should listen to both the sides, then take necessary steps.
Later, the government should set more specific standards or rules. It should waive off the "other charges" as students are not using the electricity, colleges can save money there.
They can create a specific welfare fund and give full salaries to its teachers and staff and students should give only tution fees. The colleges can also collect the fees in pro rata format.
And once the college reopens, the college can start collecting its infrastructure fees and other charges.
Senator Bernie Sander said that, "Education should be right and not privilege."
Some people have the privilege to attend classes even online but some not. But no one is asking the colleges to stop taking the fees rather collect fees which are necessary and correct.
CONCLUSION
Even though you as a student have a remedy against the college, the UGC, which has not set any regulations for fee refunds, is a stronger alternative. The UGC has failed to protect students, and its inaction has amounted to a violation of their right to education.
But there was some indirect impact on the college universities as they received the notification.
However, a policy must be in place to protect students in the event that costs are reduced. Changes in the cost of factors such as electricity and the cost of providing any type of running facility are two such reductions that UGC may cope with and come with great set of rules to implement it.
Article By : Bhakti Khara
REFERENCES